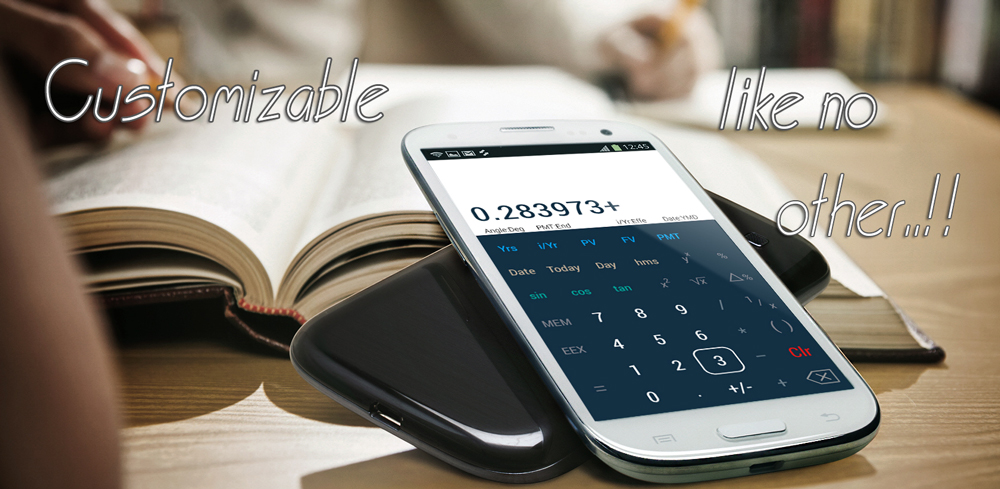 CustomCalc FAQ
Does CustomCalc have scientific functions?

YES, CustomCalc has all scientific functions, in addition to statistical functions, financial, business, trigonometric, unit conversion, among other, there are more than 270 function to select
How to make a custom calculator

Just long-press any button you want to be reassigned, a second screen will appear with a list of groups of functions, were you can choose the needed one.
Is CustomCalc compatible with my equipment?

CustomCalc has been tested in many devices, but not all, there could be some device that could present problems. If this happens, please contact us to solve the issue.
CustomCalc for Palm OS
Is CustomCalc for Palm OS still available?

Yes it is. You can download CustomCalc for Palm OS complete package (app, manual, and manthlib) by clicking here. To get a free registration code just contact us with your CustomCalc Serial number, and we will come back with your registration code for free.